MINNEAPOLIS BLOWER DOOR™ SYSTEM WITH DG-1000 GAUGE
Model 4 220V SYSTEM

INCLUDES

Model 4 Blower Door fan and control cable.

Aluminium frame and nylon panel designed tofit most standard doors.

DG-1000 Digital Pressure and Flow Gauge withupdatable software.

Connection options: Bluetooth, USB, Ethernet,WiFi

TECTITE, TECLOG, Auto Test software included.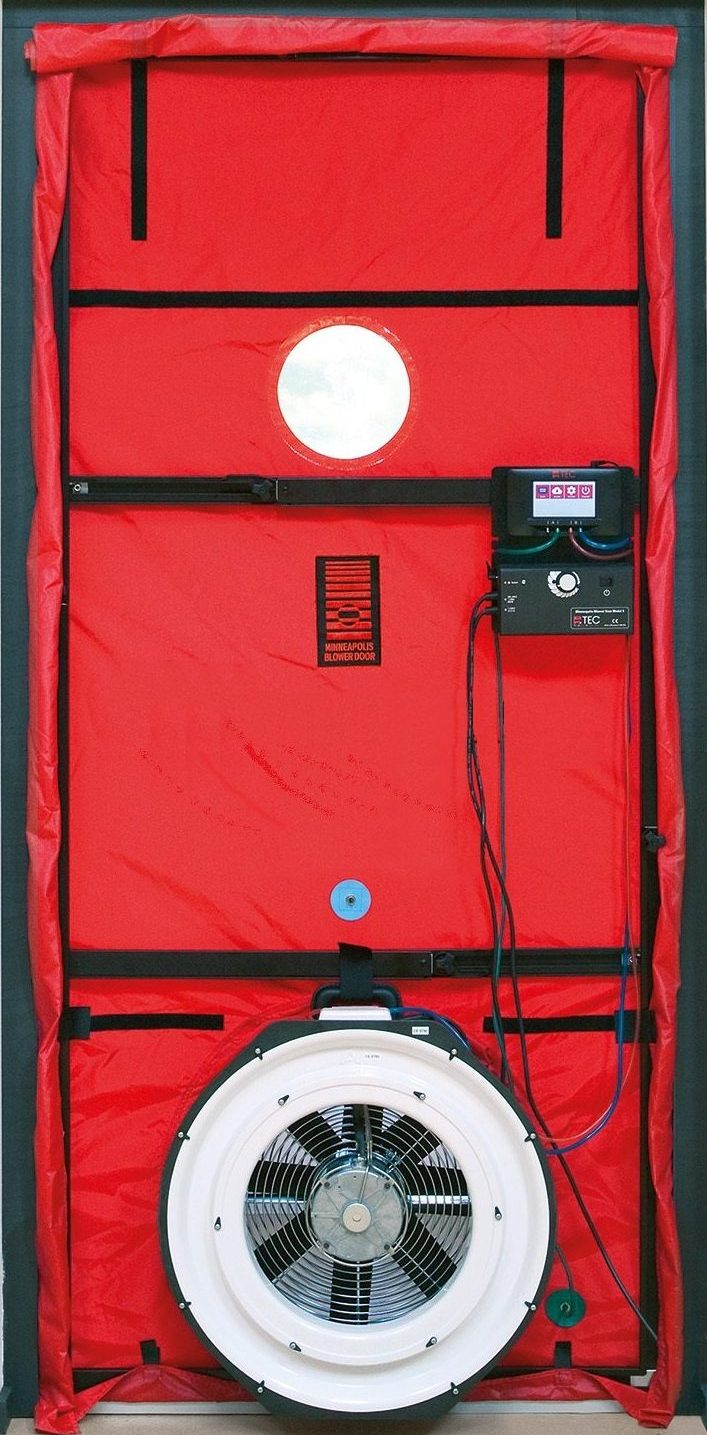 The Minneapolis Blower Door has long been recognized as the best designed and supported building airtightness testing system in the world – the system of choice for building science professionals and high-performance builders. Complete with everything you need for fully automated Blower Door testing.
The Minneapolis Blower Door system provides quick and accurate airtightness measurements from 8,150 m3/hr down to less than 18 m3/hr with low-flow rings. That means a leaky old home or even the tightest Passive House building can be reliably tested.
This complete kit includes the Minneapolis Blower Door fan and controller, door frame and fabric, and the DG-1000 Pressure and Flow Gauge, and accessory cases. Provides both pressurization and depressurization testing, with Cruise Control to automatically control the fan during testing. Software is included. The DG-1000 pressure and flow gauge is state-of-the art with Bluetooth, USB, Ethernet, Wi-Fi connection options and updateable software. Compliant with all relevant worldwide testing standards.
Complete with everything you need for fully automated air tightness testing. The standard Model 4 Minneapolis Blower Door™ system includes a single fan, the DG-1000 pressure and flow gauge with cruise control, the adjustable aluminium frame and nylon panel, and TECTITE, TECLOG, and Auto Test software.

Meets every test requirement of leading test standards such as AS/NZS ISO 9972, EN13829, ASTM E779. Suitable for testing for ATTMA and Passive House.

Built-in cruise control capability allows you to automatically control the fan to maintain a constant 75 Pa, 50 Pa, 25 Pa or 0 Pa building pressure.

Lightweight, rugged, injection-moulded fan housing.

Precise, stable flow measurements with fan (220V/50 Hz).

Variable fan speed control (solid state – cruise control capable).

The Model 4 Fan provides quick and accurate flow measurements from 540 m³/h to 8,150 m³/h (includes Flow Rings A and B).

Standard Flow Rings C, D and E to extend measurement range down to 18 m³/h.
The DG-1000 digital pressure and flow gauge is the latest instrumentation option for the Model 4 Blower Door. The DG-1000 contains 2 precision pressure sensors which provide simultaneous display of both building pressure and Blower Door fan flow readings. Onboard software makes it extremely easy to get quick and accurate airtightness test results.

The DG-1000's Cruise Control feature allows you to automatically control the Blower Door fan to maintain a constant 75 Pa, 50 Pa, 25 Pa or 0 Pa building pressure without having the gauge connected to a computer.

In addition, the DG-1000 has many connection options for automated data collection, including Bluetooth, WiFi, Ethernet, and USB. It can also connect to a laptop computer using TECTITE software to conduct fully automated Blower Door tests. It can also be used with TECLOG4 software for more advanced testing and for large commercial buildings.

The DG-1000 has updateable firmware and onboard apps such as Tubing Assistant to help ensure correct setup each time the system is used.
Lightweight, Durable Door Frame and Panel
The innovative design of the adjustable aluminium frame and durable nylon panel is the result of years of refinements based on the experience of thousands of users. There is no easier way to seal a Blower Door fan into a door opening.
The snap-together aluminium frame comes in a lightweight carrying case and sets up in seconds.

Precision engineered cam lever mechanism securely clamps the nylon panel into the door opening.

Adjusts to fit the largest and smallest residential door openings (custom sizes available).

A built-in window allows you to monitor outside activity.

A zippered opening allows access to the other side of the door once it is set up, greatly simplifying changes to the setup.

Panels are also available with a hole sized for the Duct Blaster® Fan as well as two and three Blower Door fan configurations.
Blower Door Accessory Case
A rugged accessory case comes with every Blower Door system and has loads of room for your gauges, manuals, tubing, speed controller and nylon panel. It even has a padded laptop computer pocket and file compartments for organizing literature, forms and other documents.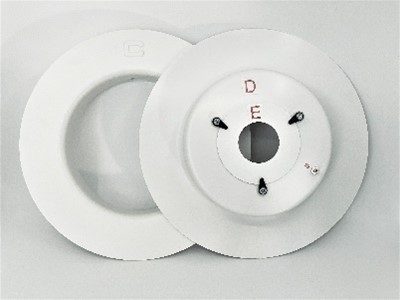 Rings C, D, and E for additional range for ultra-tight or small buildings – measures from 440 m³/h down to 18 m³/hr, extending the measuring range to suit the smallest and tightest of buildings.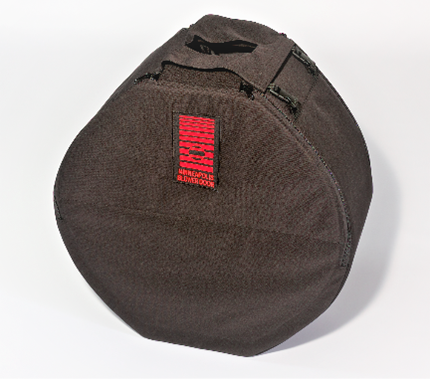 Padded Cordura fan protective case – for frequent transport, the case helps to protect it the fan from dust and wear on housing, rings and flow rings. It is smaller and more durable than the original packaging the fan is provided with.